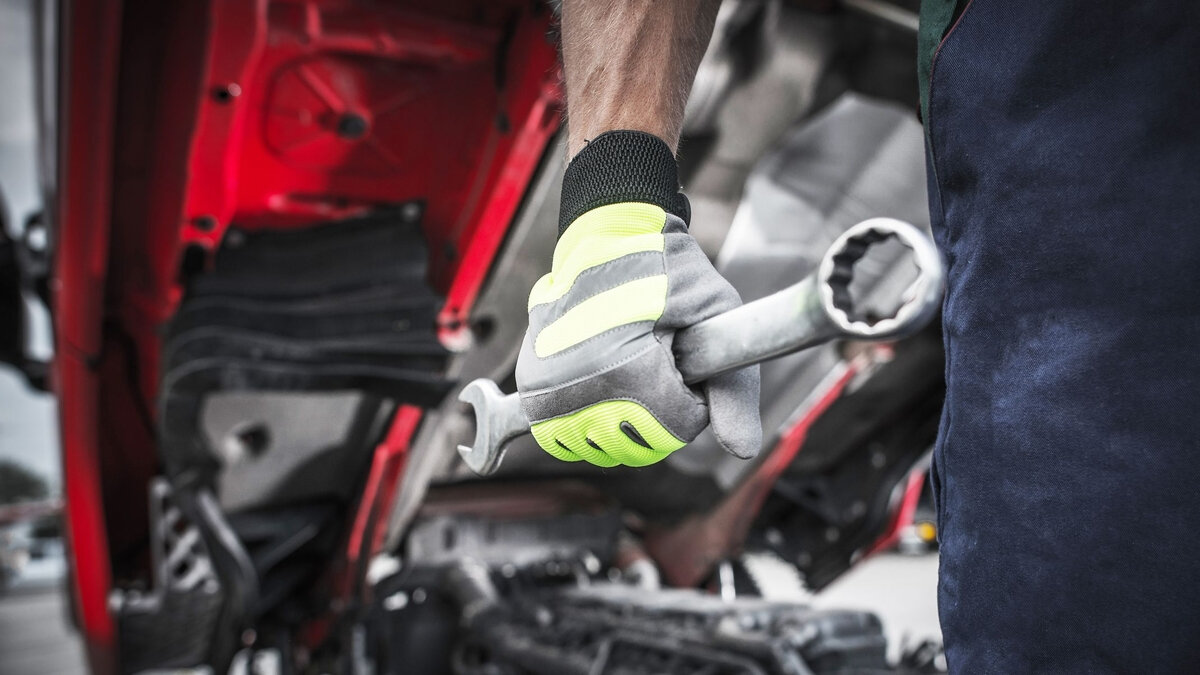 Repair Services
Manac provides a high-quality repair service
allowing you to go further and have peace of mind.
Our service centres are strategically located so that you can quickly get back on the road. We also have an extensive inventory of parts to speed up the repair process.
Thanks to our state-of-the-art facilities, our technicians are equipped to repair your semi-trailer, whatever the challenge may be!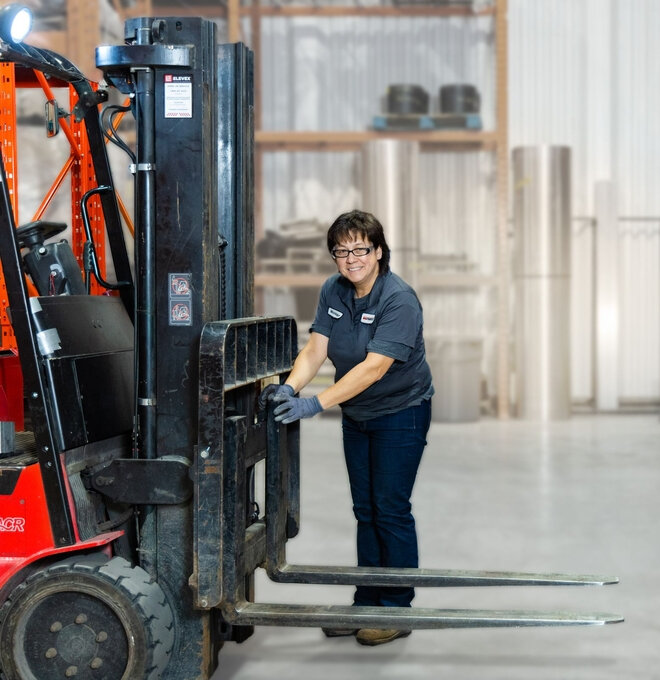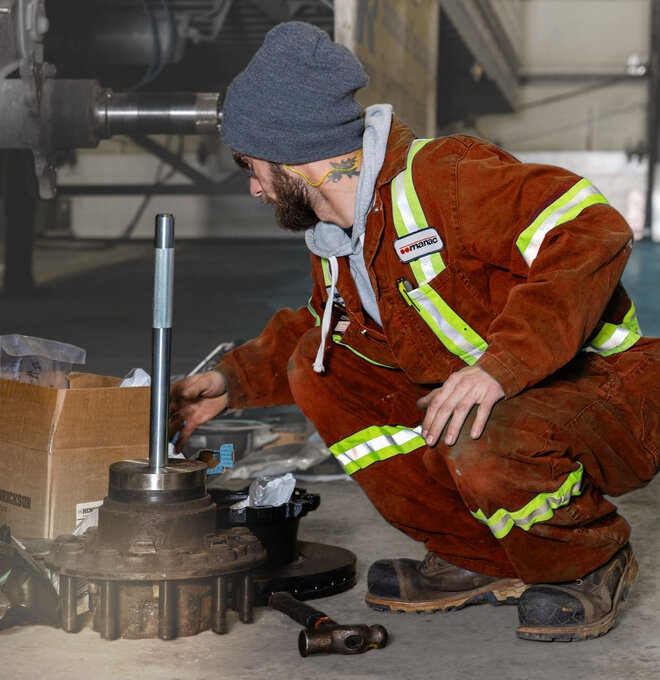 Below are some of the repairs we can complete :
Mechanics
Brakes

Suspension

Axles

Air and Electrical Systems

ABS Systems
Bodywork
Wall Panels

Roofs

Doors

Interior Finishing

Frames

Cross Members

Floors (Wood and Aluminum)

Coupler Plates
Welding
Steel

Aluminum

Stainless Steel
Insurance Claims
Estimates and Repairs
SOME REPAIR PROJECTS
Wall Replacement
Our client's trailer rolled over on its side following an accident.
The Manac team completely removed the wall that was damaged on the passenger side and cleaned the surfaces before installing the new wall. Following this replacement, the team reinstalled the interior finishing and installed new reflectors and decals in compliance with federal regulations.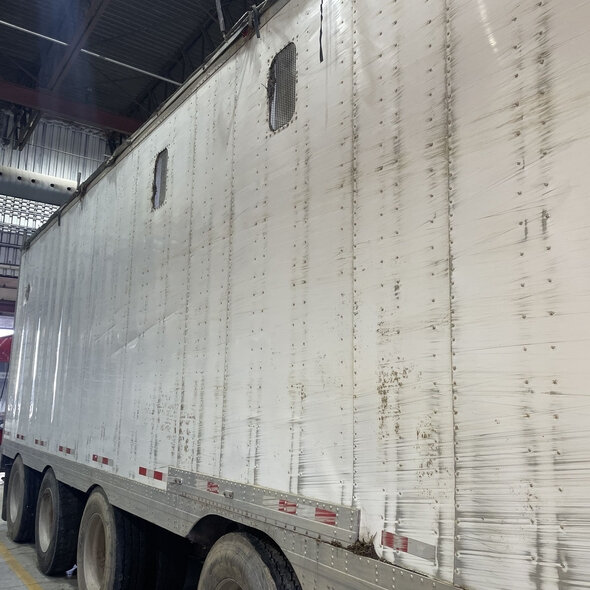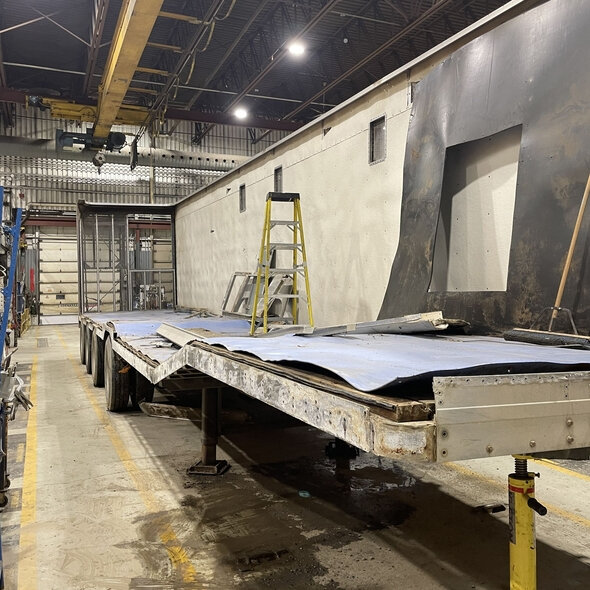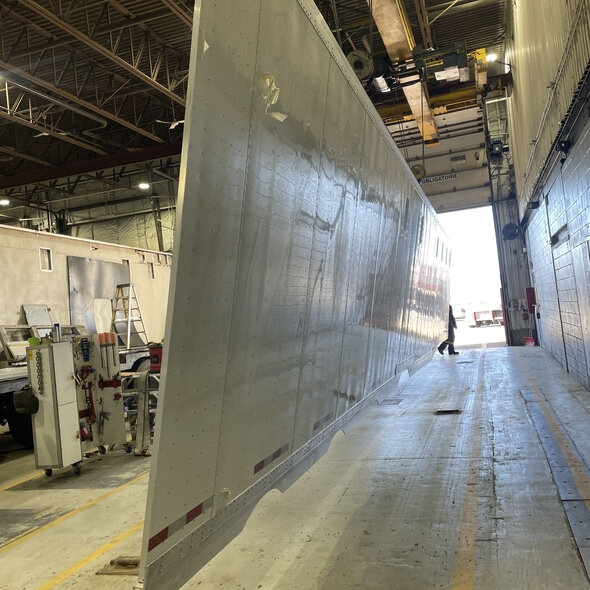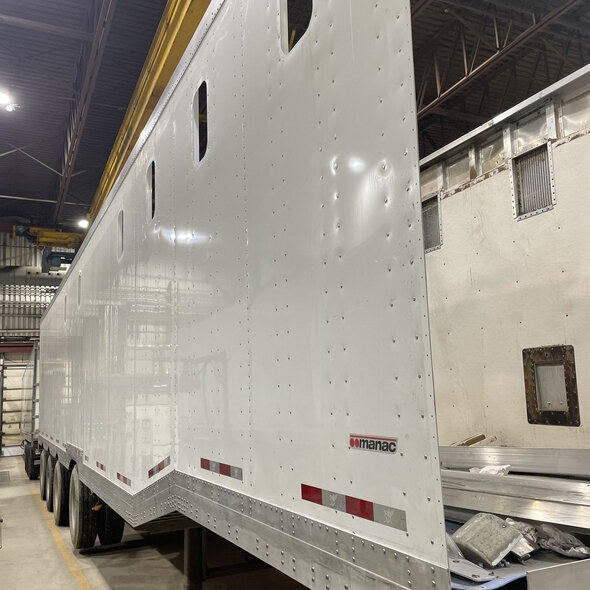 Bottom rail replacement
Manac's team replaced the damaged bottom rail on this van.
The repair included removing the rivets, removing the damaged bottom rail, cleaning the ends of the crossmembers and coupler plate, installing protective mylar tape on the new bottom rail and finally installing the new bottom rail using new rivets.