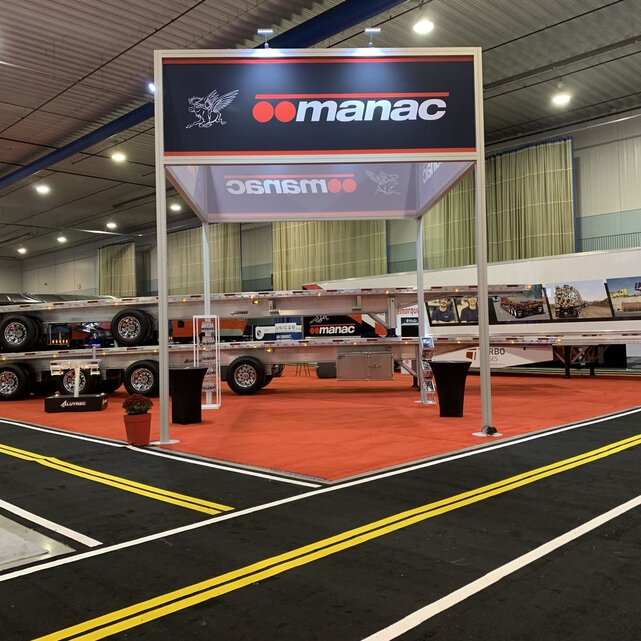 May 25, 2023
ExpoCam 2023
Come visit us at booth 2523 in St-Hyacinthe from May 25th to 27th.
ExpoCam is a major meeting place for the trucking industry in Canada. You will have the opportunity to see four of our semi-trailers on site in addition to learning more about our wide range of products and our maintenance and repair programs.
Register online at expocam.ca before 6 p.m. on Wednesday, May 24th and get a free pass using our VIP code: MANAC.