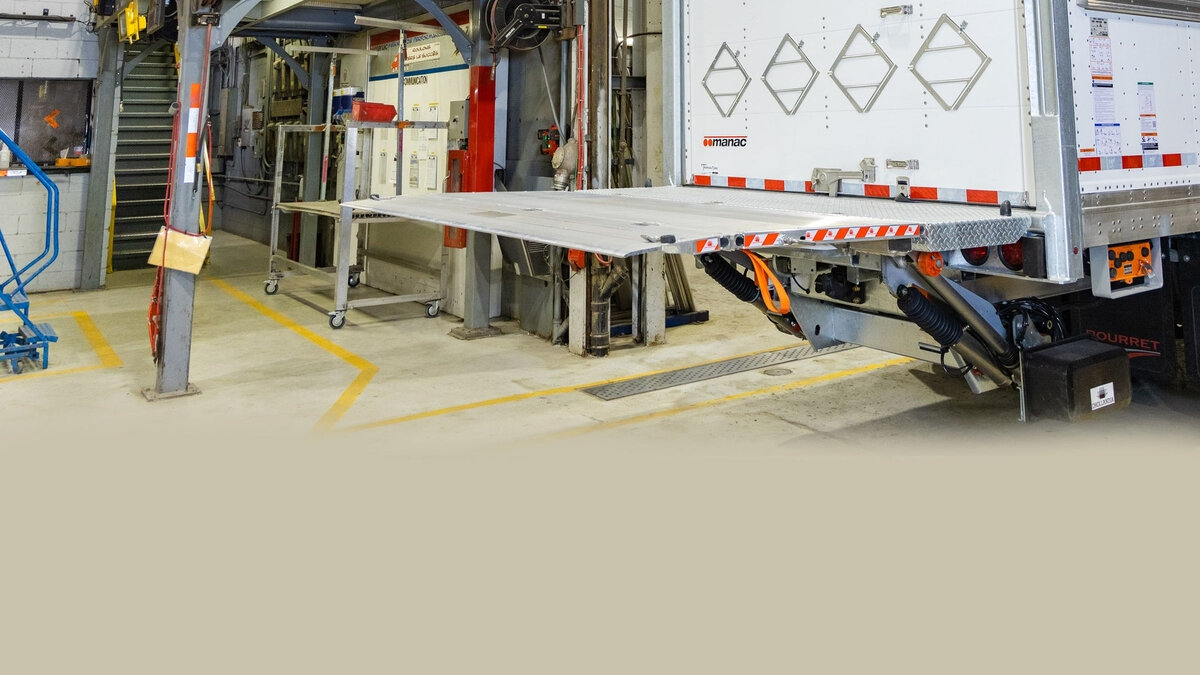 Liftgate Services
Unrivalled know-how.
Manac is the only trailer manufacturer that offers a turnkey service for your liftgates.
Not only do we sell, install, repair, and maintain liftgates, but we manufacture semi-trailers that are designed and adapted for liftgate installation.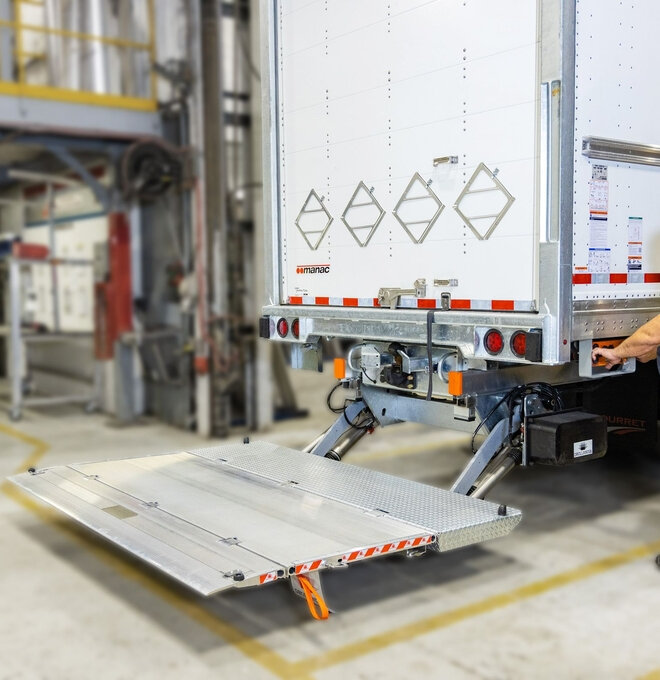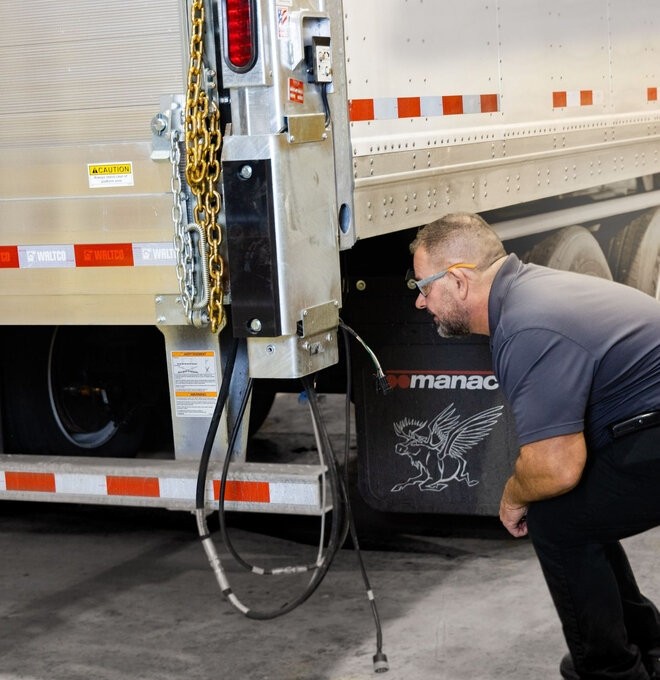 We are an authorized distributor of the following brands:

Liftgate project
Liftgate installation
Manac supplied and installed a Maxon liftgate on a new 36-foot van.
It is a GPSLR-55 model with a 5,500 lbs capacity, an 80'' x 86'' platform and battery box holder.